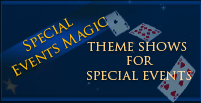 Vancouver Canucks Invite Yeeri To Perform at GM Place
Read more »
CIBC Engages Vancouver Magician Yeeri For a Series of Grand Openings Of Their New Bank Branches
Read more »
Vancouver Celebrity Magician Performs For NBA Superstar Steve Nash
Read more »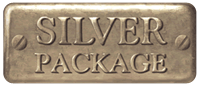 A Party That Will Leave A Lasting Impression!
With this package Vancouver Magician Yeeri will perform magic with intriguing props such as scarves that will change colour, magic flowers and fun card tricks that children will enjoy. As part of this magic show Yeeri also incorporates games for the kids and will perform some very funny puppetry with Rocky Raccoon. This puppet looks very real and is a huge hit with children of all ages.
Audience participation plays a big role in Yeeri's magic shows. Vancouver Magician Yeeri involves as many children as possible to help him perform his magic. This captivates every child's attention and allows for everyone to have a great time.
For the Grand Finale in this magic show, Yeeri will make one of the children FLOAT 3' IN THE AIR in front of everyone! This can be captured on photo/video and will provide a wonderful memory that can be cherished for a lifetime! With Birthday Parties, the birthday child is usually the one chosen for this illusion. Yeeri's Silver package is perfect for every Birthday Party Magic. Kids just love it!
For more information about children magic shows please contact Vancouver magician Yeeri at 604-306-6229 or send an email.

Vancouver Magician YEERI is the ONLY magician in BC to win the 'CHILDREN'S MAGICIAN OF THE YEAR' Award and "BC's #1 CHILDREN'S ENTERTAINER" which was awarded by BC Parent Magazine.